Who are we
Established in the late 1980's, Elcor-M are proud to have over 30 years experience as a grower and producer of essential oils as well as designing and implementing custom made distillation equipment.
Primarily focused in the Black Sea regions of today's Russian Federation, Elcor-M have played an integral role in the development of the essential oil industry across the former Soviet Union and continue to play an integral role in the future of today's market.
As a pioneer of technology for the industry, our engineering designs and equipment are not only at the heart of our business but that of many other producers in the region.
Growing
Working with local communities to select the best growing areas we hand pick our seed stock with each of our final products in mind.
Processing
Using our own custom designed and built equipment we produce our oils by steam distillation and solvent extraction.
Analysing
Combining the latest GC-MS technology with our expert evaluation we ensure our finished goods comply to all major international standards.
Supplying
Global delivery services supporting clients around the world. Ship by road and sea and choose between UN approved 60L or 210L drums.
Coriander
This traditional spice is one of our key products. Russia are a major producer of coriander where it is specifically cultivated for its higher oil yields when compared to other origins. With one of the largest and most technologically advanced facilities in the Federation we service the flavour, fragrance and aromatherapy markets with our high quality oils.
With the capacity to produce 100MT of Seed Oil, the finest quality Herb Oil (Cilantro) and exporting seeds after the distillation process, Elcor-M should be your first choice for all coriander.
Coriander Seed Oil

Coriander Herb Oil

Coriander Seeds
Clary Sage
Russian clary sage is perhaps the most stable and widely accepted oil quality in the global market for the fragrance and aromatherapy industry, with Elcor-M by far the largest producer across the region.
Although a traditional perfumery ingredient, clary sage is not only cultivated for its oil but for its major component, sclareol, which is a major starting material in the production of other popular aromatic compounds. Across the health sector, the benefits from clary sage are fast becoming known as an important oil in aromatherapy market and as a rich source of omega 3 in the supplement market.
Clary Sage Oil

Clary Sage Concrete

Clary Sage Seeds

Sclareol
Comprising of our own self managed and fully owed plantations, fixed and mobile distillation equipment and contracted farm land, Elcor-M have unrivalled capacities and the highest quality standards to match the needs of all prospective clients.
Other Products
Our growing portfolio include two main products, Coriander and Clary Sage but extends beyond these to cover the obvious and some less obvious naturals available from Russia today.
Artemisia Oil
Artemisia taurica W.
Packed full of thujone its bitter, herbal notes are an interesting fragrance ingredient and an important beverage flavouring for vermouth and absinthe.
Dill Weed Oil
Anethum graveolens L.
Rich in anethole this traditional culinary spice is a key flavouring ingredient and is also found in a number of oriental and aromatic fragrances.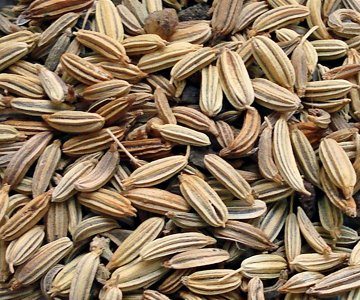 Fennel Seed Oil
Foeniculum vulgare Mill.
Steam distilled from the seeds of fennel it has a sweet, herbaceous fragrance note and a light aniseed flavour. Fennel Seed is also high in anethol.
Chamomile Oil
Matricaria chamomilla L.
The national flower of Russia has a rich sweet note found in many special perfumes, flavours, aromatherapy, cosmetic and skin care products.
Contact Us
Need more information, quotations or samples? Feel free to drop us a line.
+7 (978) 7274377
4 Yubileynaya Street, Maykop
Republic Adygeya, 85009
Russian Federation